About Treatment at R3 Stem Cell Centers of Excellence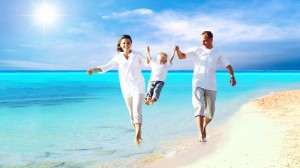 R3 Stem Cell's Centers of Excellence offer procedures that bring patients hope, repair and regeneration. Hope that undergoing surgery can be avoided, and injury can be repaired  with the individual then being able do things like swim, hike, ride a bike, play with your kids again and Change Your Life!

This may include the ability to just walk farther without getting so winded, or avoid dialysis, or avoiding amputation! Amniotic therapies with either fluid or membrane have been proven to assist with a LOT of conditions, and the Institute has several Board Certified, expert providers treating patients with compassionate care.
Existing traditional therapies have been great at reducing symptoms by acting as a proverbial "band aid". Examples of these treatments have included injections with cortisone, oral narcotics or anti-inflammatory medications for pain. They don't treat the root of the problem!
This is what makes regenerative medicine so revolutionary, is that it can truly modify conditions like arthritis, kidney disease, COPD and so much more.

Fixing Joint and Soft Tissue Injury
So how do we fix musculoskeletal problems, whether it's neck or back pain, rotator cuff tendonitis, joint arthritis, achilles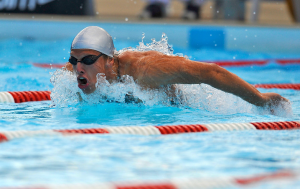 tendonitis, ligament injury, golfer's or tennis elbow?
Regenerative Medicine at R3 Stem Cell has the possibility for repairing injury and arthritis by utilizing stem cells, platelet rich plasma therapy and growth factors.

R3 Stem Cell's Stem Cell and PRP Therapies

The Centers of Excellence were founded on the premise that there has to be a better way to help patients not only achieve pain relief, but to also repair organ damage and heal wounds that just won't heal.
The latest advancements in regenerative therapies are used including Stem Cell Therapy and Platelet Rich Plasma Therapy. For those individuals who want to avoid the need for joint replacement surgery or an operation for conditions like rotator cuff tendonitis, tennis elbow, plantar fasciitis, then our Institute can help you!
All of the treatments at R3 Stem Cell are administered by Board Certified, expert physicians.
Mission Statement
R3 Stem Cell offers cutting edge regenerative medicine therapies with the possibility of repair, regeneration and restoring damaged tissue. This may allow patients to decrease pain and increase functional ability with outpatient treatments that are minimal risk and have been shown to be highly effective. We want to make a difference in people's lives by helping them avoid surgery and remain as active as desired.
OUR MEDICAL PROVIDERS

---
Gazelle Aram MD
Dr. Aram is Double Board Certified in both pain management and anesthesiology. She has expertise in both medication management along with interventional procedures.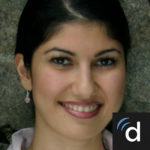 She has worked in private practice in S. Florida since completing training.
Her training has been exemplary, including:
Medical School: Albany Medical College 2006
Residency: Jackson Memorial Hospital 2010
Fellowship: UCSD 2011
Professional Memberships include American Association of Pain Management, American Society of Anesthesiologists.
---
Malcolm Goldsmith MD
Dr. Malcolm Goldsmith is a Wound Care Specialist in S. Florida and has been practicing as a Director of Wound Care Services for several hospital systems for the past 14 years. He is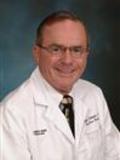 Board Certified and is a Fellow of the American College of Surgeons in the US, England and Australia.
Training:
Medical School – Sydney University in Australia
Internship and Residency – General Surgery in Sydney Austrialia at Royal Prince Alfred Hospital
---
Steven Silberfarb DO
Dr. Silberfarb is a Board Certified orthopedic spine surgeon with over 15 years of clinical experience. He completed his undergraduate degree at SUNY Binghamton, then obtained a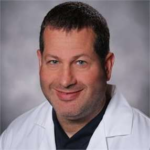 Masters in Physiology at Georgetown University.
He then went to NOVA SE University medical school, where he graduated with Honors. He completed orthopedic surgery residency at Peninsula Hospital Center, then a Spine Fellowship at Florida Spine Institute. He has been in Private Practice since then.
---
David Ross MD
As a board certified neurologist, Dr. David Ross provides exemplary care to residents of Plantation and greater Broward County in a personable, safe, and compassionate environment. Dr. Ross offers a comprehensive range of neurological services, all of which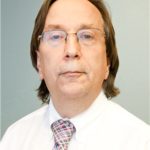 he approaches by listening to his patients, gathering information, and analyzing the data in order to deliver an accurate diagnosis. In each case, Dr. Ross believes in working side by side with his patients to produce the best outcome.
When it comes to patient care, Dr. Ross goes above and beyond to ensure that their visit is a comfortable and productive one. His father's struggle with Parkinson's disease led him to become a neurologist in the first place, and he uses this personal
When Dr. Ross is not practicing medicine, he is a passionate Miami Heat fan, as well as a lover of American literature, philosophy, and history. Dr. Ross has a large collection of books—enough to fill an entire living room—and he loves to read in his spare time.
---
Dr. Carl Rafey
Dr. Rafey graduated from the Logan College of Chiropractic in Missouri, where he received his Doctor of Chiropractic degree and a Bachelor of Science in Biology. He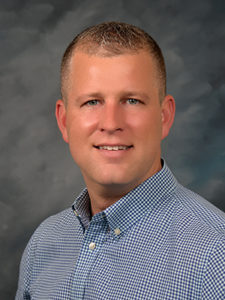 works with MD's providing stem cell procedures on ancillary treatment options that accelerate the healing. This may include cold laser, ultrasound, electrical stimulation, nutraceuticals and more.

"My goal is to help as many patients as possible achieve a better quality of life. That's why I became a chiropractor, and that's why we have such a wonderful, compassionate staff. We are genuinely concerned with your well-being as a patient, and we've seen many patients enjoy pain relief when other methods didn't work. The care you'll receive in my office is high-quality and affordable… let us show you how much better you can feel TODAY!"
Education and Licensure
Doctorate of Chiropractic, Logan College of Chiropractic, St. Louis, Missouri, 2000Internship, American Health Chiropractic, Milford, Ohio, 2000 – 2000 National Board of Chiropractic Examiners, Part I, National Board of Chiropractic Examiners, Part II, 1998 National Board of Chiropractic Examiners, Part III, 1999 National Board of Chiropractic Examiners, Part IV, 1999 National Board of Chiropractic Examiners, Physiotherapy, 2000Bachelor in Human Biology, Logan College of Chiropractic, St. Louis, Missouri, 1998
If you would like to receive stem cell treatment at R3 STEM CELL, CONTACT US or call (844) GET-STEM today!
Save
Save
Save
Save
Save
Save
Save
Save
Save
Save
Save
Save
Save